Web Application / Application Security
Cyber Security Operation Consulting Firm work with organization to create secure, portable, high-performance applications. CyberSecOP understand that web applications are necessary and it is the bloodline that runs your business. However, because they are Internet-facing, web applications increase the public attack surface. This can create the gateway cybercriminals need to access your data. We help organization conforming to the latest security standards, including CWE, CERT, OWASP, DISA STIG, and MISRA. CyberSecOP can also validated with static code.
Software Development Lifecycle (SDLC). We focused on securing all critical applications that drive your business. we work with organization(s) to ensure that the product is security by the time by reach production. Point is, navigating an ever-expanding application footprint can feel overwhelming; CyberSecOP can help you achieve success in your web application security testing program across all of your initiatives.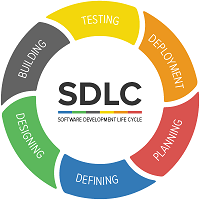 Application Security Assessment & SDLC
CyberSecOP helps your teams design, develop and securely manage code and project data, by outline a secure development process, and integration our security testing services to ensure that your applications are fully tested everytime a change has been made.